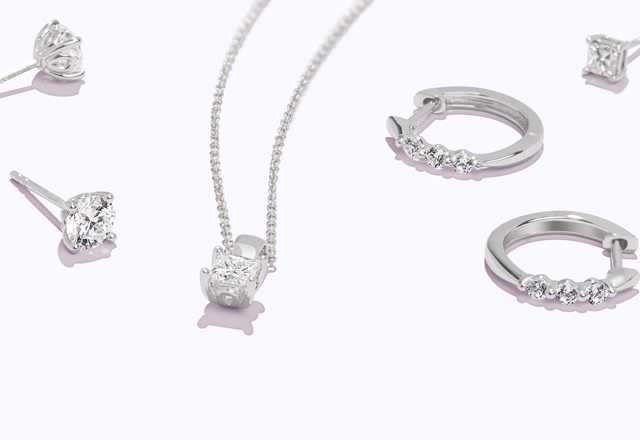 INTRODUCING
Little
Luxuries
An expert curation of sparkling gifts.
Designed to last forever.
bestseller
Essential Round Necklace
$230 - $5,666
Essential Petite-Round Bracelet
$242
Petite Round Encompassing Studs
$249
Essential Petite-Baguette Ring
$256
Essential Huggie Hoops
$258
Round Solitaire Studs
$259 - $11,026
Round Bezel Hoop Ring
$263
Skyline Bar Necklace
$263
Essential 4-Pronged Round Ring
$263
Ascending Chevron Bracelet
$265
Essential Petite-Round Ring
$268
Tri-Stone Diamond Band
$277
Mini-Round Glistening Hoop Ring
$287
Mini-Heart Silhouette Ring
$292
Mini-Round Drop Necklace
$293
Ascending Chevron Studs
$300
Still unsure?
Try Your Favorites at Home. 
Try up to three pieces for 15 days – no strings attached.
We'll cover shipping both ways.
Learn More
VERLAS CONCIERGE
Can't find your perfect piece?
Let us help you find what you're looking for. Our team of jewelry experts can bring your dream to life.
Contact Us
Shop tiny to medium-sized hoops, studs, danglers, and statement earrings.
Create a dainty ensemble.
Make a subtle statement with the daintiest of rings.
Perfectly layer your silhouettes.
Complete your look with versatile designs.
La Fleur Bangle Bracelets - Add some glow to your summer!
La Fleur Bands - Perfect on their own or paired with bangle bracelets.